Shopping Cart
Your Cart is Empty
There was an error with PayPal
Click here to try again
Thank you for your business!
You should be receiving an order confirmation from Paypal shortly.
Exit Shopping Cart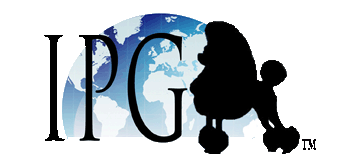 International Professional Groomers, Inc
Certification & Education for Pet Groomers, Pet Professionals
For information call 1-503-551-2397
IPG Affiliated and Approved Grooming Schools

The IPG Grooming School Approval and Pre-Accreditation program is a facility and industry best practices approval. Approval follows current industry standards of health, safety and handling, sanitation, customer service, curriculum, graduation requirements and instructors. Our program offers an Approval and Pre-Accreditation to Grooming Schools worldwide.

Potential students will seek out these facilities knowing their qualified instructors are certified professionals whose primary concern is demonstrating and teaching the compassionate treatment and safety of the animals in their care while teaching safe and effective grooming and styling techniques using approved teaching methods and materials.
AFFILIATE SCHOOL. The first step to becoming an approved and pre-accredited school is to be an "Affiliate School." This allows us to direct students to your qualified school. The Approval Program is for schools meeting minimum educational and graduation requirements. with approved written course materials, testimonials from successful graduates, instructors meeting
APPROVED SCHOOL. When you meet the IPG standards of an Approved School, you will pay your first year Approved school fee and you will receive a plaque to post in your school. You may add the IPG logo and "Approved IPG School" to all advertising materials and Graduation Diplomas. You will renew this status each year. Approved schools will receive any updated educational materials from IPG as it is published each year, so they will stay up-to-date
CERTIFIED INSTRUCTORS: All instructors in Approved Schools hold a certification of health, safety and sanitation: the Certified Professional Groomer. Instructors will be Track I certified as Certified Professional Groomers, and certified Advanced Professional Groomers. At least one instructor on staff (or consultant who visits the school regularly) must be a Certified Master Groomer through a major National certification association. This assures the students are being instructed by qualified professionals!
STATE/REGIONAL REQUIREMENTS & APPROVALS. Approved facilities have met all state and local physical requirements. If you are starting a school, IPG can help with curriculum materials for state applications.

WRITTEN CURRICULUM: IPG Approved schools must have a written curriculum meeting minimum standards. The hours required in courses varies with the content of the course. If you do not have a written curriculum, IPG does offer an written course program written by Linda Easton, ICMG. This program includes 3 courses: Learn to Bathe, Learn to Groom, and Learn Advanced Grooming. Each course includes a text book, workbook, Student Journal, Quizzes and tests.
COURSE LENGTH: Basic bather and groomer courses combined should include a minimum of 300 hours. All instructors must have a minimum of CPG (Certified Professional Groomer) so they can prepare students for this testing upon their graduation.

COMING SOON: Grooming Instructor Certification. Certified instructors, who must maintain IPG membership, will receive annual continuing education modules. They will also have access to special training tips and videos throughout the year.
Approved schools have shown a desire to set themselves apart from other grooming establishments in the qualifications of their instructors, curriculum, facilities and educational goals.

Approved schools will be listed on the IPG web site and recommendations made to numerous inquiries we receive looking for grooming schools! While Affiliate schools will have a brief listing, Approved schools will be invited to share more information on the web site, including a link to their school.
TRACK I PROGRAM. The Track I program is our safety, health and sanitation program to allow students to be independently evaluated and be eligible to become Certified Professional Groomers. The program is available at a discount to students of Affiliated/Approved schools. This allows students to graduate with an additional certification while testing under independent evaluators.
STEP 1. Apply to be an Affiliated Grooming School. Upon approval your school will be listed on the IPG web site. Affiliated schools may then apply to become Approved schools after meeting IPG's stringent teaching and curriculum requirements. Fill out the form below and pay the Affiliate School Application fee below.
STEP 2. Once your school has been approved into the Affiliate Program, apply to become an IPG APPROVED School.
AFFILIATED GROOMING SCHOOL APPLICATION
Application for IPG Affiliated School

Fill out the form above. IPG will send you a complete application package with options for School Approval.
Application for IPG Affiliated School
Let us know if there are any changes in your school or program

Track I packages for enrolled students only. Contact us for reduced shipping on larger packages. Students should fill out membership form on the membership page.

IPG offers a complete written course for Bathers. This includes a text book, workbook, Student Journal, Sam Kohl's The All Breed Grooming Guide, and 3 videos.

IPG offers a complete distance learning course or student supplemental course for Bathers. This includes a text book, student workbook, Student Journal and 5 videos. Contact us for discounts on 5 or more courses.

Learn to Bathe & Learn to Groom

Both written courses, including all texts, workbooks, journal and videos


Learn to Bathe & Learn to Groom

0

/