Shopping Cart
Your Cart is Empty
There was an error with PayPal
Click here to try again
Thank you for your business!
You should be receiving an order confirmation from Paypal shortly.
Exit Shopping Cart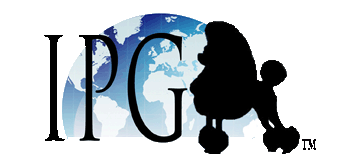 International Professional Groomers, Inc
Certification & Education for Pet Groomers, Pet Professionals
For information call 1-503-551-2397
IPG offers Continuing Education opportunities to our members throughout the year. You may attend these events "live" in an on-line Webinar for no fee if you are a member in good standing. If you are not yet an IPG member, you may sign up to attend these events for a fee of $25. Members fill out the form below or email me to register in the class. All Classes are available to MEMBERS ONLY after being aired live. Members may attend two recorded events per year included with your memberhsip. Non-Members can pay below to attend live. List the Class you want to attend in the comments
Coat Renovation with Victor Rosado, ICMG. Pet Grooming techniques for wire and hard coats.FREE for IPG members. Just email us.
Difficults Clients for non-members. Learn scripts and techniques to help with difficult clients to make them good clients or someone else's clients! Increase your tips and avoid bad reviews. FREE for IPG members. Just email us.
Tips and Tricks to groom double coated dogs to save time and get a great finish.
Join Jennifer Bishop-Jenkings and Learn about the 15 Coat Types and how to groom them to benefit the dogs! Become an expert.
/