Shopping Cart
Your Cart is Empty
There was an error with PayPal
Click here to try again
Thank you for your business!
You should be receiving an order confirmation from Paypal shortly.
Exit Shopping Cart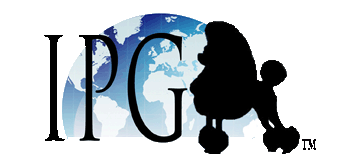 International Professional Groomers, Inc
Certification & Education for Pet Groomers, Pet Professionals
For information call 1-503-551-2397
These Grooming Facilities have undergone a rigorous application process to have their salons approved. All of their employees and staff are IPG Safety Certified! You can trust your pet with one of these Grooming Salons! If you are interested in having YOUR salon safety certified, see the bottom of the page. If you would like to apply for a Safety Approved Salon, fill out application and pay on the Salon Application Page.
AZ Pet Stylist
25729 S Hawes Rd
Queen Creek, AZ 85142
480-326-5298
Kay Richmond, CPG, owner
At Arizona's Pet Stylist, we aim to lead the way and demonstrate the highest standards and best practices within the grooming industry. We are as passionate about pet care as you are about your pets and we promise to always provide your cherished pets with love and safekeeping while they are in our care.
Art of Pet Grooming
10045 W Camelback Rd #103
Phoenix, AZ 85307
623-522-0077
Robert Lee & Luis Ortega, owners
We believe in the dog's well being and health. We take our time with our dogs. Groomers work for a salary so no stress-no rush. We created the 5 senses of Art of Pet Grooming: tv's, calming music, puppy safe and kid safe, therapeutic mattress, photo booth, and everyone talks to the dogs by their names. This is an amazing experience where love, quality and art get together.
Ambers Luxury Pet Hotel and Spa
9036 Pulsar Ct
Corona, California
951-277-9300
Amber Lewin, ICMG, owner
Offering Premier grooming, boarding and day care for dogs and cats by IPG Certified groomers.
San Diego Grooming Academy
3805 Utah St
San Diego, CA 92104
858-558-7729
Myke Ross, ICMG owner
SDGA is a Safety Approved Salon, IPG Approved Training Center and an IPG Approved School! Safety of the pets is the first concern for all students and staff in this large facility with state of the art equipment.

We offer a VIP weekly bathing program starting at $34 per month
Fallbrook Pet Parlor Grooming & Boutique
233 E Mission Rd, Ste A
Fallbrook, CA 92098
760-645-3730
Saige Hoey, ICMG, owner

Offering Premier grooming, for dogs and cats by IPG Certified groomers.
Puff N Fluff Pet Spa
11550 Jones Bridge Rd
Alpharetta, GA 30022
404-932-7080
Kirk (CPP) and Candice Puffenberger, ICMG, owners
Beautiful salon providing premium grooming services. All groomers and bathers are safety certified and working toward advanced certifications.
Puff N Fluff is an IPG Approved Training Center. Here to help other groomers begin
PRETTY POOCH & KITTY TOO! LLC
4250 E Main St. Ste I
Farmington, NM 87402
505-564-9600
Marchello Arnold, ICMG, owner

The salon's slogans are the "Home of the $5 Nail Trim" and "We Specialize in Breeds of Any Size." The salon is an open floor grooming area and owners can watch us groom to see behind the scenes! We value the quality of grooms you receive and how happy your pets are when they leave. We pride ourselves in the safety and happiness of all pets in our care.
West Salem Dog Groming
1452 Brush College Rd NW
Salem, Oregon 97304
503-581-1529
Linda Easton, ICMG, owner
Where every pet is a star. Master groomer on staff and all groomers are Certified. We specialize in happy pets: most pets home in 2-3 hours. Comfort grooms on special needs pets in an hour or less.
"We Care About the Pet You Love"(c)
IPG Safety Approved Salon/Day Care
Salon approval is available to Salons or mobile units whose staff have successfully completed CPP, CCG or CPG certifications and meet minimum standards of safety, salon set-up, and business practices. New staff members have 6 months to become track 1 certified. All staff must maintain IPG membership and Approved Salons or mobile units must renew their Approval each year to standard best practices.
/