Shopping Cart
Your Cart is Empty
There was an error with PayPal
Click here to try again
Thank you for your business!
You should be receiving an order confirmation from Paypal shortly.
Exit Shopping Cart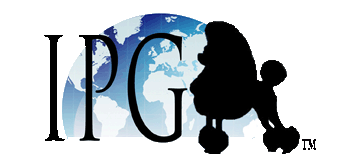 International Professional Groomers, Inc
Certification & Education for Pet Groomers, Pet Professionals
For information call 1-503-551-2397
ZOOM Certify "Live" in you own salon!
We are excited to announce a new way for you to certify! In the comfort of your own home or grooming salon. When you have chosen the right dog and are ready to do your practical testing, sign up for one of the events below.

Each event has a limit of 10 dogs. There is a $35.00* fee per test to reserve your spot. You will get your results the same day, and your evaluation within 48 hours!

If you have been considering certification or haven't finished because you cannot travel with dogs or don't know how to create a video, this is a perfect alternative for you!
Certification for Track 2 and Track 3 must be done live or on Zoom. Remember, send pictures of groomed dogs in for evaluation before you test! Set yourself up for success!
1. SIGN UP for Track 1, Track 2 or Track 3. Study the resource manuals and take your written test to help you prepare. Then find the right dog and reserve your spot! If you are testing for Track 1, you can use the same dog and the same time slot or use two time slots (one for the bath/dry and one for the groom).
If you have already purchased your certification package, just make sure your membership is up to date!

TEST TIMES: You will be allowed 2 hours but may finish earlier. Allow 15 minutes prior for check in and 15 minutes following for your evaluation.

DURING THE TESTING: IPG is all about safety and helping groomers thrive. We will give you feed-back including encouragement and suggestions during your grooming time. Some of these suggestions will actually help you in your other grooming or in the next level of certification. Your scores will be delivered to you privately following your testing.

NOTIFICATION: You will be invited to participate in the Zoom event by email. Prior to certification, load Zoom.com onto your device or your phone. If you are new to Zoom, be sure to sign in 15 minutes early so we can work out the kinks!
FILMING: You can use your phone to film or a camera attached to your computer. Have the camera or phone on a stand or tripod to keep the picture steady. If you have an assistant, they can make sure you stay in the screen. An assistant will also help during the evaluation, when we might ask for close-ups or front and rear views. Check your internet quality. Poor internet means a blurry picture. TEST your internet speed before the Zoom event!

CONTINUING EDUCATIONWATCH FOR NEW CLASSES COMING Continuing education is available on Zoom, at no cost to all IPG members in good standing.

Email [email protected] to get your invitation to join us.
Zoom Certification. Check in at 10:45 am
Sunday, May 28 11am -1pm PST
Zoom Certification. Check in at 10:45 am
MONDAY, June 19, 11 am PDT
Zoom Certification. Check in at 10:45 am
Sunday, July 30, 11am -1pm PST
/